Posted by admin at 23 February 2021, at 08 : 51 AM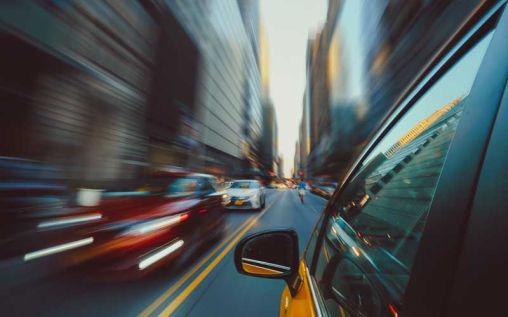 Although traffic fatalities have been on the decline in recent years, it's still sad that more than 30,000 Americans lose their lives annually to car crashes. While risky driving behaviors such as speeding, drinking and driving, and distracted driving are the leading causes of road accidents, carmakers are continuously designing smarter and safer cars to save your life in a crash and avoid wrongful death.
As cars become safer, most car buyers only note niceties such as subtle heated seats, posh touch screen interfaces, and interior embellishments without comprehending how safe the car is. Since these niceties are more common in many vehicles today, it's essential to shift your attention in identifying a car that comes with different safety features.
However, identifying a safe car can be quite overwhelming for many car buyers. There are specific features that play an integral role in making a car safe. With that in mind, here are cars that can save your life in a crash.
Tesla Model 3
When it comes to the highest-scoring electric cars, Tesla Model 3 reigns supreme when it comes to safety. Since this car was designed to be a family car, key considerations were made to ensure that your family remains safe always. It comes with a wide range of safety features that include a rearview camera and an instant braking system to avoid hitting another vehicle as you drive at high speed.
At the same time, this car comes packed with advanced gadgets such as a central touchscreen display, as well as a stats app. Although Tesla is generally known for producing sleek vehicles that are highly efficient in terms of fuel consumption, it's worth noting that you can rely on Tesla Model 3 for your safety as you drive as well.
BMW 3 Series
Also a family car, the BMW model 3 is considered to be the most technologically advanced vehicle on the road today. As if that's not enough, the vast majority of these tech features have not been designed just for comfort and luxury, but also to heighten your safety while driving.
It is considered to be the ideal car for child occupancy, as well as vulnerable road user protection. In other words, this car has been designed with all the necessary features to guarantee your safety and that of your child in the vent of an accident. The BMW 3 Series features numerous advanced technologies such as the forward-collision warning system that utilizes both cameras and radar to minimize liability on your side.
Volvo V90
Although Volvo has been known to design some of the safest cars on the roads over the years, the Swedish company has gone a notch higher with the 2020 Volvo V90 Model. Having been crash-tested by the National Highway Traffic Safety Administration, the Volvo V90 model received an outstanding five-star rating for occupant protection in the event of a crash. This is attributed not just to the vehicle's design, but the security systems that have been placed by manufacturers play an integral role as well.
For instance, this model comes with airbags in every passenger seat. Additionally, the car comes with different technologically advanced security systems, including the blind spot monitoring system and a rear cross-traffic system, among others. Ideally, the Volvo V90 is a safe car that can save your life in a crash.
Volkswagen T-Cross
Despite the Volkswagen T-Cross being a small family car, it is considered to be one of the safest cars on the road today. Apart from having impeccable security systems, this car has a formidable SUV body and comes with a 385-liter trunk space. At the same time, it has ample leg room ensuring that your legs remain safe in the event of a crash.
Buy a Safe Car
As manufacturers continue to produce top range vehicles with features that offer comfort, it's imperative to ensure that you also consider how safe the car is. While doing this, always go for a vehicle that has been crash-tested and features numerous security features, such as airbags.