Posted by admin at 25 June 2020, at 11 : 12 AM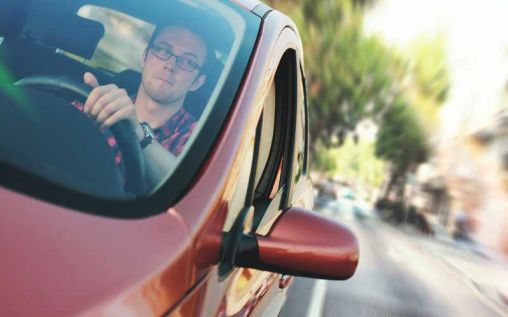 Feeling nervous while driving is nothing to be ashamed of and it's quite common for those who are drivers, whether they're newly qualified, or they've been driving for years. There can be some manoeuvres or situations that can make you nervous, or it could simply be driving itself. Here are some tips to help if you're a nervous driver.
Refresh On The Basics
Firstly, a good way of helping with nerves is probably because there are things you're unsure about when driving or that you didn't have enough driving time, to begin with when learning. Sometimes it can be good to refresh yourself on the basics and within a professional environment. Experienced drivers can still have refresher courses and lessons with driving instructors when it comes to helping with their nerves. It can also be helpful for those who haven't driven in a while and need to be reminded of the basics so that they can drive safely. If you have any concerns or nervousness towards certain elements of driving, then you can always get the extra experience in the form of driving lessons. Most driving instructors and companies will provide this service, and it might be a case of having one or two extra lessons every so often. Even if it's just understanding more about Georgia Auto Law, it's all useful to refresh.
Plan Your Journey
In order to help relieve some of the nerves, it can often be a case of driving somewhere new or not knowing your route properly. It's a good thing to plan ahead and to have the route ready for you when it comes to driving. Whether it's the commute to work or a trip away with the family, you can always find comfort in planning a journey so you know what roads you'll be tackling and where you might be stopping off in the event that you're traveling for more than a few hours.
Take Someone With You
It can always be a relief when you have a familiar face with you. That can be the case when you're attending an event for work or doing something you've never done before and having a friend or family member with you. When driving, it's not always possible to have someone with you in the car, but when you can, it can definitely be nice to have a friendly face who can help ease your nerves. They can also be a calming distraction, rather than being a distraction on your concentration.
Practice Good Driving Habits
There are plenty of good driving habits that can become blurred when you have been driving for a while. Keeping both hands on the wheel for example and maintaining a safe speed at all times. You might want to look back on the good driving habits and try to do these if you've let it slip in places.
Being nervous whilst driving is normal, and if you're concerned, then the best solution is to take additional refresher lessons to help bring back or grow your confidence.