Posted by admin at 3 January 2020, at 10 : 05 AM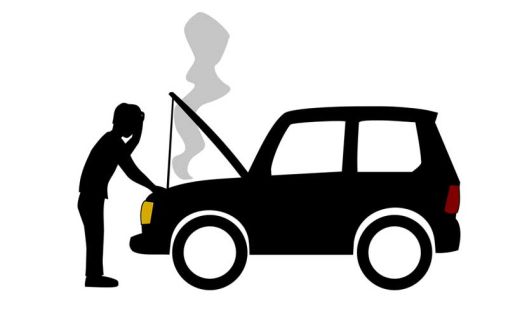 In a perfect world, you would have the finances available to buy a car brand new. This way, you would have the peace of mind needed when choosing which car to take off the lot.
However, if you don't have the financial ability to consider this option, you will inevitably decide to buy a used car instead. While you can still pick up a decent motor this way, you do need to be mindful. If you make the wrong choice, you could buy a car that isn't worth the money you paid for it. With this in mind then, here are some of the warning signs you need to look out for.
#1: Unusual sounds on the test drive
A test drive is a must when buying any car, as not only will you find out if the car is suited to your comfort needs, but you will also have the opportunity to pick up on any problems. And when it comes to problems, you need to be alert to any unusual sounds during your drive. If you hear any weird clattering, banging, or creaking sounds (or any other sound that doesn't seem quite right), you need to be on high alert. There will obviously be a problem somewhere, such as within the engine or suspension) so it's important to instruct the seller to investigate and make the necessary repairs before you decide to buy.
Check out these further tips on what to look out for when test driving a car.
#2: Inconsistencies with the VIN number
The VIN (Vehicle Identification Number) can be used to evidence the legality of the car in question. You can find it on the car's dashboard, and you can also run a check online using sites such as autoverleden.nl, who can check against a huge database of foreign cars. If the number isn't the same as that on the registration document, then you know the car has probably been stolen, whether the seller realizes it or not. Our advice? Walk away, and perhaps look for a more reputable seller if you have any doubts as to their credibility.
#3: No record of the car's service history
You need to ask for the car's service history before buying, as if the car has had a lot of repairs done in its lifetime, you might think twice before buying. However, if there is no service history, it means one of two things. One, the car is exemplary and has clearly been well looked after. Or two, the seller is trying to hide something, and this means the car probably has some very serious faults. Thankfully, you can check the car's service history using the VIN number online (see the link above), so make this your priority before parting with your cash.
#4: A shifty seller
If the seller refuses to answer your questions about the car, or if they don't give you the answers you're looking for, then you need to be wary. You should also be wary if the seller doesn't permit you to take the car for a test drive, or if they appear nervous and fidgety when you're talking to them. If you are suspicious, for any reason, then your gut is probably telling you to continue your search for a car elsewhere.
Thanks for reading, and good luck in your search for a car!