Posted by admin at 30 January 2023, at 06 : 25 AM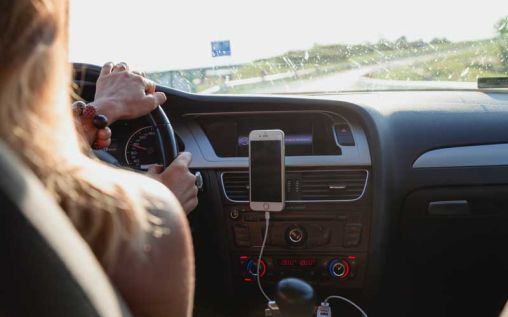 When most people think about buying a car, the first thing that comes to mind is finding the right vehicle. However, there are a few other things you need to take into account before making such a big purchase. This blog post will discuss four things you should do before buying a car. By following these tips, you can be sure that you are getting the best deal possible!
1) Research the type of vehicle you want
When researching the type of vehicle you want, there are several factors to consider. First, decide what type of car fits your lifestyle best. Are you looking for something fuel-efficient? Or do you need a car with more power and room for passengers? It's important to determine what features you need in a vehicle before making a purchase.
Next, research the safety features of various vehicles. Look up crash test ratings from organizations like NHTSA or IIHS in order to get an idea of how well each vehicle will protect its occupants in case of an accident. Additionally, check for any reports on reliability or recalls that could be cause for concern when it comes to your chosen model.
Finally, compare prices across different makes and models. Take into account both the sticker price as well as any extras such as warranties or extended service contracts that you may need to purchase. Look up reviews on sites like Consumer Reports or Edmunds to get an idea of how reliable different cars are and their overall value proposition before deciding on a specific model.
2) Go for your driving test
Before buying a car, you need to be sure that you can operate it safely. Take some time out for yourself and go for your drivetest. In the United States, each state has its own laws regarding driver's licenses so make sure to check with your local DMV before setting up an appointment. Depending on what kind of vehicle you plan on purchasing, it may require additional licenses such as a motorcycle or commercial license in order for you to legally drive it.
3) Calculate Your Budget
It is important to calculate your budget before making a purchase. Start by determining how much money you can afford to put down upfront and take into account any monthly payments or financing terms if applicable. Don't forget to factor in the cost of registration, taxes, insurance, and any extras such as extended warranties or service contracts. Additionally, remember to leave yourself some breathing room when it comes to budgeting for necessary maintenance or repairs down the line.
4) Take a Test Drive
Once you've narrowed down your choice of vehicles and have finalized your budget, it's time for a test drive! Make sure to take your prospective car out on the highway and city streets so that you can get a feel for how it handles in a variety of driving scenarios. Pay attention to how comfortable the vehicle is and whether all the features work properly. Additionally, make sure there are no strange noises coming from any part of the car during acceleration, braking, or cornering.
By following these tips, you can be sure that you are making an informed purchase when it comes to your car. Doing some research and setting a budget ahead of time can save you from making an impulse buy that could cost you more in the long run. Finally, don't forget to take a test drive before signing on the dotted line!