Posted by admin at 27 February 2021, at 08 : 54 AM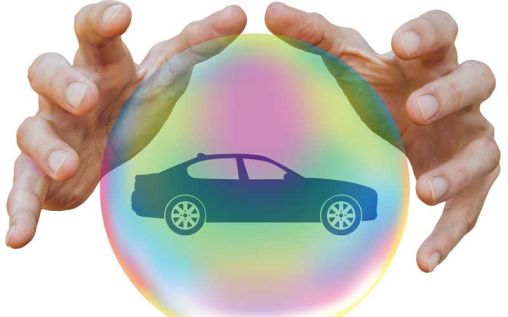 It would be best to learn more about vehicle ownership apart from purchasing and how to drive safely. Once you are buying your vehicle, you need to insure it against any unfortunate incidences you may encounter.
Besides protection, it is also a legal requirement in all the states, showing how crucial insurance is to the vehicle owner.
The vastness of the insurance field can make you believe every gossip in the streets. It would help if you also get expert advice and direction to get the best deal in town. Ensure you check out the entire packages to ensure wholesome vehicle coverage.
What Do You Intend To Achieve With the Insurance?
Most people usually get insurance covers to cater to any liability that may arise. It would be best if you learned the insurance basics to make the right choice. The three categories of insurance will determine how the policy will serve you during your ownership period.
Liability
It is the primary insurance requirement. It covers the liabilities that you or another driver may cause while driving the car. The costs covered include property or vehicle damage, injuries, or death.
Collision
Collision insurance covers any costs that may result from a collision with another vehicle or an object.
Comprehensive
Often people believe that comprehensive insurance covers have no limitations on the nature of the accident or damage you encounter. Contrary to this belief, it offers absolute protection from other causes of accidents besides collisions like hailstorms, vandalism, fire, or floods.
How Do You Pay for Your Insurance?
Once you get your insurance quotation, you must choose a payment method to settle the bill. Some insurance companies usually offer flexible payment options. It would help to research the available methods to check it will suit you.
The amount payable usually depends on:
The value of your vehicle
Most insurance companies will have you take the vehicle for a valuation test to ascertain your vehicle's correct premiums. Your vehicle's make and model will also play a significant role in determining its value.
Location
High-risk areas will automatically have higher premiums due to the higher probability of damages and accidents.
Vehicle's Purpose
If you intend to use your vehicle for business or commercial purposes, you need to make your insurance company aware. Though it might raise the premiums, it is vital because you might need to cater to the damages if you get involved in an accident during your errands.
Reimbursement
Applying for insurance claims can also be a tedious process. You need to have the necessary documents and evidence for reimbursement—research widely on the steps and actions to take if you are involved in an accident.
The Benefits of Having a Car Insurance
Besides protection, insurance plays a significant role in cost saving. The insurance will often cover the extra expenses that you can incur in case of damages or accidents. It will also help you recoup your initial automobile investment, of course, depending on the type of insurance policy you have.
You cannot ignore the importance of vehicle insurance once you own a vehicle. It is an essential requirement that you need to dig into it and make it work.