Posted by admin at 25 June 2013, at 20 : 34 PM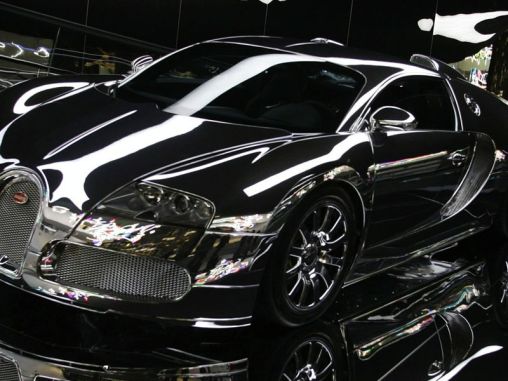 Are you a fan of the Bugatti and would like to buy a new and very hot upcoming Bugatti model? If yes, you should save about 8 million US dollars for the next year, because soon you will have a chance to buy a new Bugatti model. It should be the most extreme and expensive Veyron model ever, so keep reading if you want to find out more.
Not so long ago, one of the Bugatti company's representatives revealed that they are planning to release a new Bugatti Veyron model. The new model should be released early in 2014. The new model will be improved a little bit compared to the previous models. What is the most interesting about the new model, is not its new improvements but the price. The new Bugatti model will be priced at around 5 million GBP (£) which is equal to little over 7.7 million USD ($).
Besides a 1938 Bugatti Type 57SC Atlantic which was priced at almost 40 million USD ($), the new 2014 Bugatti Veyron can be called second most expensive Bugatti in the world and the most expensive Veyron in the world.
The price is definitely huge, even a 2013 Bugatti Veyron 16.4 Grand Sport Vitesse with brutal 1200 hp is more than two times cheaper. Is it going to be worth all this money? That is a good question, and we can't answer it yet.
As the information source revealed, the new Bugatti should be about 200 kg (440.9 lbs) lighter than the Bugatti Veyron Super Sport is. The Super Sport weighs in at 1888 kg (4162.3 lbs). The new Bugatti also will be based on the current Veyron Super Sport platform.
The new Bugatti Veyron should be carrying more than 1500 hp with it and should reach a top speed of 450 km/h (279 mph) without a problem. The only problem to actually reach this kind of speed is a location, because you can't reach that kind of speed on a regular public road. Another problem would be tires. While driving at 450 km/h, your tires won't last long, and actually if you can drive even faster than 450 km/h, your tires can be gone pretty fast, and you really don't want to mess up your tires while you're driving at such a high speed, because the consequences can be lethal.
The new model is probably going to be limited to some not a very big number, but we can be sure that all of them will be sold pretty fast. Probably all units are going to be ordered before the official sales date.