Posted by admin at 15 December 2022, at 06 : 55 AM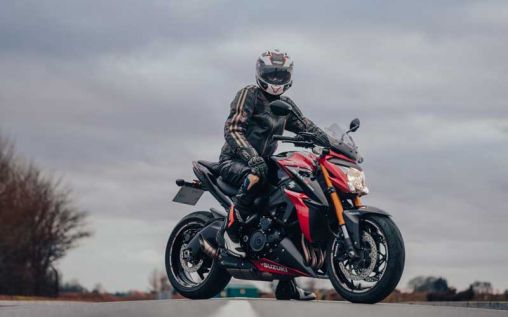 Ever wondered what it's like to be a motorbike owner? While some people might find riding a motorbike to be a scary ordeal, others revel in the speed and freedom that it offers. However, there are also plenty of people that appreciate motorbikes for their convenience and lower costs. If you don't really plan to drive a lot in a car and find motorbikes more convenient, then there's really nothing wrong with purchasing a motorbike.
But if you're still on the fence about buying one, then we've got a couple of tips that can help convince you to get one.
1. It's usually the greener option
While there are definitely some bikes that will chug fuel and spit out black smoke, the majority of newer motorbikes these days are surprisingly energy efficient. They have a much greater fuel economy than most cars, which means you can use them for daily commutes and short trips without feeling too bad about it.
2. It's also usually the cheaper option
Using a motorbike instead of a car can also be a cheaper option at times. This is because bikes are lighter than cars, burn less fuel, and also come with cheaper insurance costs. All of this adds up and makes it far less expensive for you to maintain a motorbike as your daily vehicle.
3. You can get a good motorbike for your money
Motorbikes give you considerably more bang for your buck when compared to cars. A high-end motorbike can cost the same as a low-end car, especially if you look at the deals available from services like txtoysales.com which offer used motorbikes. So if you're looking to stretch every dollar and get the most value from it, consider getting yourself a used bike. Even just looking at what's available in a showroom can help you better understand the value on offer.
4. Filtering through traffic is handy
Ever sat in traffic for hours, only to see someone on a motorbike speed across by filtering through the traffic? That could be you! Traffic is a huge bummer and nobody likes getting stuck in their car, which is why a lot of people enjoy the idea of riding a motorbike on the street as a convenient way to commute. If you're tired of traffic jams on your daily commute and just want a more convenient way to get around, then buying a motorbike could be a great solution.
5. Motorbikes can become projects
There are plenty of iconic motorbike brands that people absolutely love. From classic Harley Davidson motorbikes to the slick Yamaha collection, there are so many awesome motorbikes available and many of them become personal projects. It's not uncommon for people to consider buying a classic motorbike and then work on it over the years. They add custom paint jobs, change the components and do other incredible stuff to make them more unique. If you want a vehicle that you can really fall in love with, motorbikes can be a wonderful choice.