Posted by admin at 11 December 2020, at 10 : 55 AM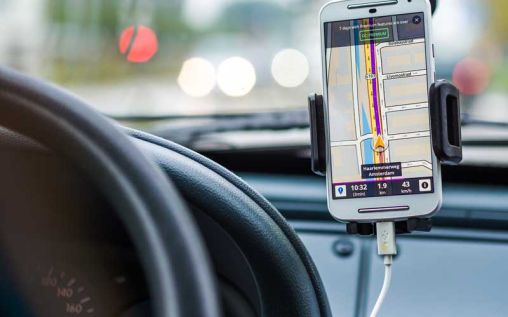 Many of us either work for a company or run a small home business, which means that we are expected to go above and beyond the normal showing up, working, and going home routine. Whether it's attending off property meetings, events, or fundraisers at times it will be expected of you. In those times, you usually have to or are asked to make your own way there, this is classed as using your personal car for business use. And if it happens more often than not, it's time for you to start thinking about what it means to use your car for business purposes.
Have a look at some of the things you should be looking at below:
Insurance Requirements
Not all people will be aware that if you are using your car for more than your commute, you need ot have a different insurance type. Depending on exactly what you use it for, you may only need to have a small exception added to your existing policy. But don't assume that you are already covered.
Added Miles, Wear and Tear
You need to make sure you take a lot of consideration over the extra miles, wear and tear that could occur to your vehicle. At the end of the day, it's not only the extra fuel that you are using. Using your car often for business could lead to you needing to have it service more regularly, replacing tires more often, and having to replace things like the oil and coolant more frequently. The majority of companies that ask you to use your car for business use won't voluntarily offer you reimbursement for these, so make sure you speak to your employer if it starts to become a frequent occurrence.
The Liability
If you are starting to use your personal vehicle for carrying business goods, this will make you liable for the contents. It may be a good idea to think about insuring your goods during transit. Even if your company doesn't ask you to or expect you to do this, it may be best to cover yourself just in case. Absolutely anything could happen when you are driving, therefore you want to avoid the risk that you will be liable for repair or replacement of any goods.
Tax Deductions
Not all the considerations that you need to make are negative ones. One main positive to your using your vehicle for business is the tax deductions. If your company offers you a car allowance you also need to look at any tax on your car allowance. You do need to make sure you read all the rules and regulations surrounding using a car for business and personal use, as there may be restrictions that prevent you from being able to deduct.
Whether you decide to use your car for just business or for personal too, you need to make sure you consider all that comes with it. Look at insurance requirements, check with your employer about what is expected, and make sure you always have a plan.