Posted by admin at 23 February 2017, at 12 : 44 PM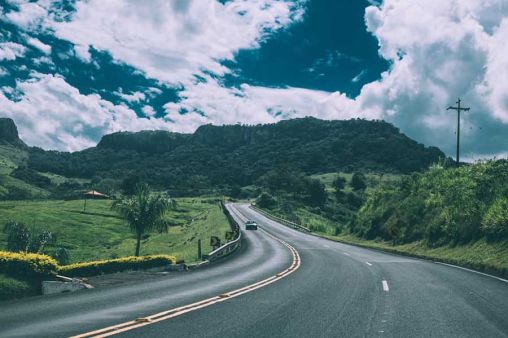 When you are holidaying or travelling in another country, one of your main considerations is the matter of how you are going to get around. This is something that needs to be considered before you actually set off, as often it will require a lot of forward-thinking and planning in order to make it as stress-free and hassle-free as possible. For many people, driving abroad can be a source of great worry and anxiety, particularly when you are doing it for the first time. But don't worry – as long as you bear the following essentials in mind, you should find that the whole experience is much safer and easier than you had originally thought.
Take Your Own Car
The first thing to consider is the possibility of taking your own car. There are many benefits to taking your own car on holiday with you, not least the fact that you are more comfortable with your own car than a hired one. It is also true that it might even be cheaper to get your car shipped than to hire one for a week or a fortnight. Car shipping costs are often much lower than you might think, so it is well worth looking into. Having your own car means you can drive around the country at your own pace, without having to worry about damaging someone else's vehicle, and you can be much more comfortable in the process.
Learn The Rules Of The Road
We often make the mistake of assuming that they have exactly the same rules abroad as we do here. However, this is not necessarily the case. Wherever it is that you are planning on going, chances are you can more easily get around and have a better time of it by simply taking the time to research the rules of the road first. By doing so, you are ensuring that you are much safer, and that those around you are much safer to. What's more, you are reducing your chances of being pulled over by the local police – something that nobody wants, particularly abroad!
Take It Slow
No matter what kind of experience with driving you have, even driving abroad, make sure that you do yourself the favour of taking it as slow as possible. At the end of the day, there is really no need to speed around. You will only miss the country that you have gone to see, and what's more you will make a crash much more likely. It is well worth slowing things down, taking in the views, and driving in short bursts as well. Remember: it's a holiday, and you are there to try and relax as well as possible. You can't do that if you are rushing around all over the place, so remember to take it slow throughout your trip. With any luck, the whole journey will go off without a hitch, and you – and your car – can make your safe journey homeward, ready to go again next year to somewhere exotic.