Posted by admin at 2 September 2021, at 11 : 38 AM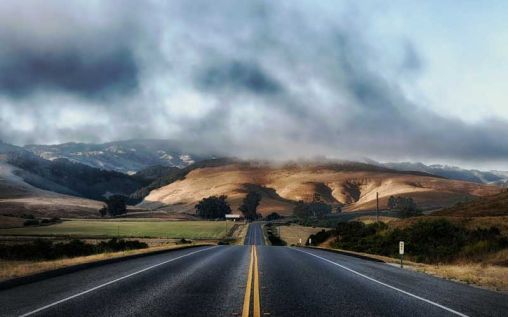 Many people have considered a change in careers at some point. One thing holding them back is a lack of skills. If you're in this position, then you mightn't know what to do. If you know how to drive, however, then you might be in luck; there are multiple driving jobs you can consider.
Some are more popular than others and could give you a decent salary.
Top Driving Jobs You Can Consider
Truck Driving
Truck driving may be one of the more obvious driving jobs on offer. What you mightn't realize is that different types fall under this banner. One of the more notable is team truck driving, which can help prevent much of the social isolation typically associated with the position.
Regardless of what trucking job you get, you can expect quite a decent salary. There will be a lot of work needed with this, however. It can also be relatively isolating, especially if you're driving long distances regularly.
For drivers who don't mind spending days at a time on the road, the salary and other benefits associated with the position can be more than worth it.
Ride-Sharing
Ride-sharing apps have become increasingly popular in the past few years. That hasn't solely been among customers. Because of how commonly used the likes of Uber and Lyft now are, they're consistently looking for new drivers.
In many cases, you'll simply need a car, a smartphone, insurance, and be over 21 and able to pass a background check to start. Armed with these, it shouldn't take you too long to start making money as an Uber or Lyft driver.
Ride-sharing is also one of those jobs that you can work around your nine to five, which could help its appeal. If you're going this route, you should make sure your car is economical to cut down on your costs.
Personal Chauffeur
A personal chauffeur mightn't be the first position you think of when you think of driving jobs. That's because it could be one of the more difficult positions to get into, as you'll need more than just driving skills. You'll also need great people skills, among a few others.
There are multiple benefits to this, however. The pay is one of the more notable, as the entry salary can be much higher than those in other areas. Jobs can be relatively slim in this area. To increase your chances, you might want to take a few classes or courses.
Defensive driving is one of the more popular. While you mightn't need to use these skills, they could boost your chances of becoming a personal chauffeur.
Wrapping Up
If you're a good driver, then there are quite a few positions that you could already be qualified for. While you might need to pass some background checks and meet a particular company's requirements, that shouldn't be too large of an issue. Once these have been passed, you'll be on the road in no time.
In a lot of cases, you mightn't even need this. You'll need a vehicle before you can start many of these roles. For some, however, not having one shouldn't be a barrier to entry. Many companies supply their employees with the vehicles themselves, so you might just need a license and driving experience.