Posted by admin at 27 March 2021, at 09 : 37 AM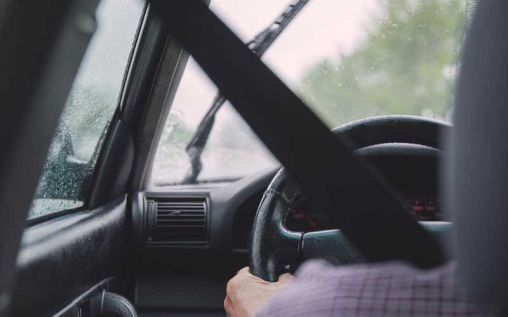 Finding a car big enough for a family, yet small enough to fit onto your drive and in the parking lot, can be tricky. Car size will depend on the size of your family. For those with one or two children, you may be looking for something much smaller than a family with four or five children. If you are looking for some ideas and tips for looking for the perfect family car; here's more.
Small or big?
The size of the car will depend on the size of your family. For small families, a 2021 CR-V is a great small-sized SUV with five seats. It offers lots of fun and convenient features for you and the children to enjoy, such as heated seating and a good infotainment system. Or, if you are looking for something bigger than five seats, you will need to look into the niche seven-seater market. There are some great options out there. Just know that you will be paying quite a bit more for bigger cars, which is standard. If you need a big car but are on a budget, see the next tip.
Don't shy away from used cars
Not all families are looking for something flash or new. If your aim is to get a practical car, then you may be looking for something more affordable and worth the money. A used car is a great idea, so long as it is in good condition with low mileage. Not only will you save money, but you will most likely get something better for the money you spend. Not all manufacturers are making big family cars nowadays. So, if you are looking for a car bigger than a five-seater, a used car might be the best bet.
Look into its features
When buying a family car, you need to think hard about the features you need. As much as you will want the car to look and drive nice, you will also need to ensure that it's practical. Here are some features to look out for that will make your family car convenient.
Easy to Install and Remove Child Seats
For fathers of small children, it's essential to be able to install child seats to keep your little ones safe and secure. The best family car will be easy to install a rear-facing child or infant seats into the rear of the vehicle. Also, make sure there are enough ISO anchor points if needed, and bring all your child seats to test fit once you narrowed down a few potential car models.
A Good Amount of Cup Holders
Your kids are not going to be careful about their drinks, so teaching them to keep their drinks in the cupholder will help keep your car clean. Make sure the cup holders are accessible with the child seats installed but not inside the centre armrest.
Stroller Storage Space
Just if you don't have a lot of stuff to carry with your firstborn (yet), you will soon find yourself needing to bring a lot of support items when you go out with your kid, which is not limited to strollers – it may also include diaper bags, toys, portable baby chair, and other items. Your ideal family car will need to be able to provide enough storage space for all of these items, so you don't have to leave anything behind (and risk the temper tantrums). Make sure to bring your stroller to test fit the space while shopping.