Posted by admin at 5 October 2020, at 07 : 19 AM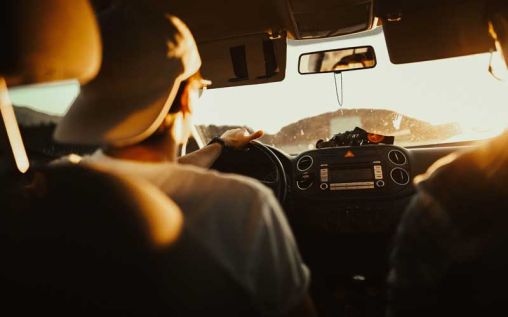 There is nothing better than getting behind the wheel with the whole family for a trip away. Whether you decide to do a fly drive in a new country, or you go to the next state over to explore somewhere new, you can get a lot of fun out of a road trip, but it's not without its problems. Road trips are exhausting for the driver. The level of concentration that you have to maintain when you're driving for hours at a time is hard. If you're the sole driver for the trip, you need to be able to take regular breaks and stop enough to stretch your legs. You don't need to be on the road if you feel your concentration waning, and that's why it pays to plan ahead before you go on a road trip.
Taking time off work to hit the open road requires a few weeks of planning and preparation first, and when you've done this planning, you won't regret getting on the road. The last thing that you want are horrific memories of a crash or a breakdown on the way. Luckily, this is easily avoidable with the planning we've mentioned. So, other than shopping here for your driving sunglasses and taking the time to clean out the car before you go, how can you make sure that you're safe on this road trip? You deserve comfortable, easy travel, and here are our best suggestions for staying safe on the road.
Prepare The Tires
One of the biggest things that you need to do to prepare for a long journey is to prepare your car. Taking it to get a check-up at the mechanic's is a good idea, as they'll be able to check your tires for you. They'll go over all of your tires to ensure that you have the right pressure and tread, and they'll check to ensure that they are balanced and not over-inflated, too.
Get The Once-Over
When you are going on a trip somewhere new and exotic, you often need vaccinations and a check-up at the doctor to ensure you are in the best possible health. Your car needs that once over! You need to have the headlights, mirrors and windows checked for cracks and you need to have any broken lights and signals changed out. The fluids in the car need to be changed, too, from the power steering to the coolant. If your wipers are old and outdated, you need to get those replaced, too, before you go in case you encounter rain and then cannot keep your visual field clear. There are plenty of maintenance tasks that you can do by yourself, but it's better to have a professional eye on the car to ensure that it's in great shape.
Get A Sight Test
Having brand new sunglasses to keep the glare of the sun out of your eyes is one thing, but you need to make sure that you can see properly without sunglasses on, too. You should head to the opticians to get a sight test completed before you go anywhere, so that you can feel confident that both day and night driving are easy to do.
Restock Your Emergency Bag
Every savvy car driver has an emergency kit in the trunk of the car. This kit should have a jump cable set, a flare, a torch and batteries, a first aid kit and all other necessary supplies for an emergency by your vehicle. You should have a good stock of water, boxed food like cereal bars and blankets, too. Your emergency kit could save your life, and you should ensure that you have enough of everything that everyone in the car is safe for 24-48 hours. Think about umbrellas and ponchos, too, as adverse weather by the side of the road is not always easy! Everyone has different needs, so assess what your family and pets need, and then plan accordingly. For example, anyone suffering with asthma should keep a spare inhaler in the emergency kit. You should also keep sunscreen and painkillers in there, too!
Check The Seatbelts
Children may need to be in their car seats for the duration of the trip, so make sure that all of your children are still meeting the safety requirements for their seats and change them out if necessary. You have to stay safe on the road, and the best way to do that is in ensuring that you are setting an example for everyone by buckling up your seatbelt. If you have a trailer attached to the car, make sure this is buckled up, too!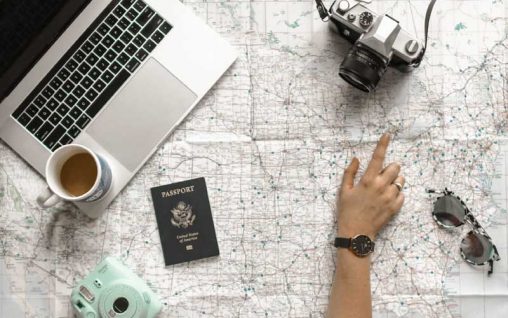 Adjust Mirrors and Check Cameras
If your car is luxurious enough to have dash cams and reverse cameras, make sure that everything is exactly as it should be and working properly. You don't want to get on the road, get in an accident and have no evidence of what happened. Dash cams are perfect for this, and you can capture some great memories while you're on the trip. Adjusting your mirror is a smart safety trick, as you can ensure that they're optimized for the person behind the wheel. If you can afford one, a back-up camera to store in the car is a good idea in case you are in an accident and you need a replacement. Your reverse camera should be in excellent condition if you plan to use it to help you to park the car. When in doubt, ask another passenger to get out of the vehicle and check out the space to ensure that you're not going to back into another car – or a wall!
Remember Road Rules
It's easy to get sloppy when you're driving for a long time. Slipping into bad habits with driving happens to nearly everyone, but if you're on a highway, you need to know the rules of the road to ensure that you are not going to get caught short! You need to be attentive and stay observant of the speed limits around you, and you should ensure that you are driving according to weather conditions, too. The last thing that you want is to run off a slippery road, so you need to be in control of your car where possible.
Travel Outside Rush Hour
If you want to get where you need to be, avoid the rush hour. The best ways to do this is to get ahead of the game with your travel. Start earlier than the usual rush hour, and again when it comes to leaving later. You need to be on the road earlier than most people would be, and plot your route to avoid the high-traffic areas. Traffic is not a bad thing, but reckless and exhausted drivers are!
Take Regular Breaks
The safest way to be on the road is alert, rested and ready to drive. Taking regular breaks will help you to achieve this and you can get out, stretch your legs and have something to eat and drink. You cannot drive empty, and that refers to more than the gas tank of your car. You need to be fueled, happy and awake enough to drive. If you're not any of these things, then you shouldn't be on the road at all.
A drive is exciting, but you need to prepare yourself properly for it. Your driving is going to make or break your trip, and you deserve to enjoy your trip as much as possible! Take your time and plan it right.