Posted by admin at 6 October 2020, at 11 : 41 AM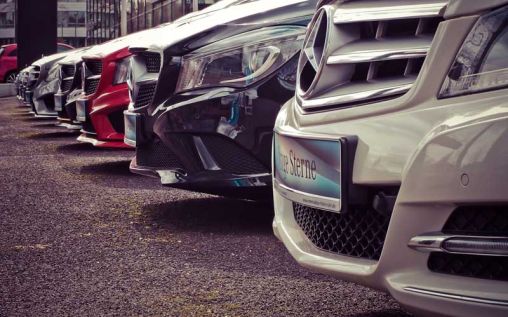 Providing company cars for your team gives you the chance to better market your business and improve your reach, as well as keep your team happy. Not only will your team members represent your brand everywhere they go, they should also be able to get to wherever they are going efficiently. However, this isn't something that all businesses can or even should do. Here's everything you need to know if this is something you have considered.
There are all kinds of things to consider when deciding whether to purchase company cars for your team. Not only do you need to consider rules, regulations, and taxes, you have a long list of other things to think about. You may need to consider both financing these company cars and financing the purchase of an existing business, and that can be a lot to remember. However, that doesn't mean it's impossible. Take a look at the list below and you'll have a better idea of what you need to remember:
Taxing a company car – a company car is viewed as an employee benefit, which means that employees must pay tax on the value of their car and even for times they use it for outside of work, like their commute. Make sure you understand how this will affect both your tax and the way your employees are taxed should you decide to introduce them.
Rules for usage – providing a car to your team is one thing, but setting rules for them to adhere to is a must. For instance, expenses they can claim, what they are able to use the car for in their own time, the condition the car should be kept in, and so on. Everyone must know what is expected of them.
Financing the company car – there are different ways to spread the cost of company cars. This ensures you can afford it and that the model that your team members select fits the needs and budget of your business.
Tracking company cars – make sure you can keep track of all of the cars your team has on the road. Fleet management software can help with this. The last thing you want is to lose track of a vehicle that you are paying for.
Adding upgrades – new features and technologies are popular in vehicles. They are constantly being added, and they can certainly make life for your employees easier. Make sure you consider this and which features could improve the way you do business.
Should You Buy Company Cars For Your Team?
Company cars can be a huge perk for your employees, and many enjoy having them and report increased job satisfaction. Just make sure you have considered all of the above before you go ahead with it. It definitely isn't something for all business, but if you have the budget, you could expect better reach, employee retention and satisfaction, an improved business image, and more. Leave your thoughts about company cars below!