Posted by admin at 1 May 2019, at 17 : 42 PM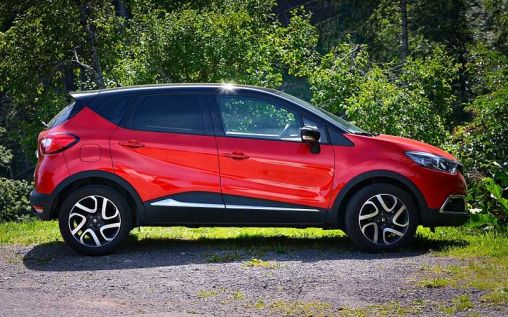 Shopping for a new car is a hugely exciting prospect, but it can also be a little daunting. There's a raft of options out there, and for some buyers, the sheer number of makes and models can make buying baffling. If you're on the hunt for the right vehicle, here's a checklist to help you out.
Your budget
The cost of replacing an old car can vary from a few hundred to hundreds of thousands of dollars. Most buyers don't have a limitless budget when shopping for a new car, and setting a ceiling price is always a good idea. Work out how much you can afford to pay each month or set aside a sum to buy a car outright. Once you know your budget, you can filter the results and focus on finding a vehicle that is affordable for you. There's no point in wasting time and energy looking at cars that are out of your price range, but if you are set on a specific make or model, you could consider used cars, rather than new, as prices will be lower. Paying on finance and making monthly payments can also make replacing a car more affordable.
When you're working out a budget, don't forget to factor in running costs, as well as the purchase price or monthly payment. The cost of insurance, for example, can vary hugely from one car to the next, and you'll also have to consider fuel consumption. If you buy a car that guzzles gas that is cheaper than another vehicle on your short list, you might find that the car with the higher price tag actually offers better value for money in the long-run.
The type of vehicle
When you're looking for a new car, it's worth exploring different options, but there are bound to be some types of vehicle that are more suited to your needs than others. Think about which kind of cars will fit in with your lifestyle and satisfy your requirements. Do you need a lot of trunk space for carrying work equipment around? Do you have young children or pets? Do you drive long distances on a regular basis? Are you eager to go green? Do you want something speedy and stylish? Have you always dreamed of having a truck or a convertible? Once you know what you want from your car, you can compare vehicles that meet the criteria. If you're looking for a family car, for example, you might find that you're comparing saloons and estate cars with SUVs or MPVs. If you want a dual purpose vehicle for leisure and work, choosing to buy a Chevrolet may be a good idea. If you want a cool, eye-catching car that also ticks the practical boxes, an SUV might suit. When you have an idea of the kinds of cars you're looking at, the best thing to do is take a good look at the leading contenders and compare the pros and cons.
Choosing a manufacturer
Some people go into a new car search with a brand in mind, but others are open to ideas. Most of us have a perception of manufacturers and their reputation. We associate brands like BMW, Mercedes, and Porsche with style, aesthetics, and speed, we view Volvo and Volkswagen as safe, reliable makes and we associate Chevys with power. If you haven't got your heart set on a specific make, take some time to explore different dealerships, compare features, safety records and top speeds, and get to know more about the vehicles that interest you most.
Exploring the mod cons
Shopping for a new car in 2019 is very different to buying motors a decade or twenty years ago. Technology plays an increasingly integral role in vehicle design and performance, and it's always beneficial to see the mods cons that are available to buyers now. Some features may not interest you, but others you might deem essential. If you're into the latest gadgets and gizmos, don't be afraid to ask questions and ask dealers to run demos so that you understand exactly what you're getting for your money. Most cars come with additional extras you can customize and add, and it's worth weighing up the benefits before you commit to spending more.
Booking a test drive
You've done your research, you've visited dealerships, and you've got a short list. Now, it's time to book some test drives. When you look at a shiny, new car in front of you, you might think that it is your dream wagon, but what happens if you get out onto the roads and find that the car isn't everything you hoped it would be? It's essential to feel comfortable when you're driving, and you won't know how the car feels unless you take it for a spin. Driving a car is very different to just gazing upon it while it sparkles under the lights in the showroom. Take the opportunity to see how the car drives, assess comfort levels and get a better idea of performance and spec. Once you've tested the front-runners on your list, it should be much easier to make a decision.
Paying the right price
If you think you've found the perfect new car for you, the final step is to reach an agreement on the price. If you're buying from a private seller, do your research beforehand to gauge the value of the car, and be prepared to negotiate. There may be wriggle room, and if you put in a lower offer, there's every chance that the buyer will accept less than the starting price, even if your first suggestion is rejected. If you're buying from a dealership, compare prices from different companies, and ask for a discount on the given price. If you find the same make and model for less elsewhere, some dealers will match it to close the deal.
Are you looking for a new car? Whether you're checking out brand new motors or you're looking for a nearly new car, this checklist will help you narrow down the options and find a vehicle that ticks every box.