Posted by admin at 20 March 2022, at 08 : 02 AM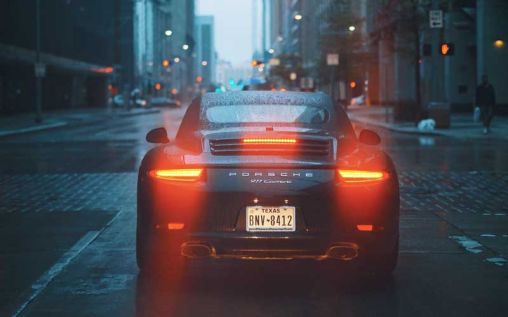 Buying a new car can be incredibly exciting. After all, there's nothing quite like that new car smell – but the beloved scent can also indicate danger for your savings account, especially when you consider the fact that car prices are rising at almost five times the rate of UK wages.
With that in mind, here are four questions you should ask yourself before you get behind the wheel.
Do I actually need to buy a new car?
There are some instances where buying a new car is inevitable – such as if your vehicle has been written off following a car accident, or is simply no longer fit for the road. In these cases, the obvious answer to the above question is yes. However, if your car needs a little TLC or some maintenance, then it may be cheaper to look into these options instead. After all, consistent maintenance is a great way to improve the performance of your car so that you can continue to enjoy it for years to come. Additionally, your insurance may cover the cost of some of these repairs – making the entire process much kinder on your bank account.
Am I getting the best deal?
You will probably already have a budget in mind when it comes to how much you're actually willing (or able) to spend on your new car – and while it's helpful to remain within these parameters when making a purchase, you must also make sure you're getting the best possible deal.
In some cases, this means learning the art of negotiation so that you're able to talk the dealer into a better price package than they currently have on offer. However, in many cases, you may be able to find better prices through online sites. For example, if you wanted to buy a Ford Vehicle, you could check out the Portsmouth Ford site ahead of time to see what deals they have on offer. You will then be able to decide whether or not you want to pop by in person to check the vehicles out.
What kind of driving experience am I looking for?
While budgeting and costs are important, this question is perhaps the most crucial question you must ask yourself when buying a new car. This is because it can help you to better manage your expectations whenever you pop by a dealership, as you'll already have an idea in mind of what you should be looking for.
To put it simply, you need to make sure that you are choosing the right vehicle for your current stage in life and not for your fantasies. For example, while a sports car is sure to look great on your driveway and make you the envy of all of your friends, it's not a practical choice for those with a growing family and young children. This is due to the fact that family cars need to be much bigger. As a result, you should think about the following when choosing your next car:
Who will be using it (Personal use/family etc.)
How often will I be using it (Daily, occasionally)
How far do you intend to drive (on average)?
When it comes to the driving experience, you may also want to think about the environmental impact of your vehicle, especially as we are constantly encouraged to lower our carbon footprint. One way in which you could achieve this goal is by going for a more sustainable make and model, such as an electric vehicle.
How much will the car cost to maintain and run?
While the number varies across different vehicles, the average lifespan currently sits at around 12 years – but that's only if you are able to properly maintain the vehicle. As a result, you should be aware of any maintenance costs you will be expected to pay along the way – such as replacing tires or annual MOTs. These figures should (of course) be factored into your budget so that you are not met with any surprises further down the line.
In addition to maintenance costs, it's also important that you are aware of just how much it costs to run your vehicle, especially if you will be using it every day. Right now, this awareness is more useful than ever, as fuel prices continue to rise. While there are some steps you can take to lower the running costs of your car, such as avoiding speeding and driving conservatively – you should also inquire about the average annual or monthly running costs.
Finally, you should also think about the cost of your insurance. As you will already be aware, there are various different factors that contribute to the cost of your insurance. This could include:
Your previous driving experience (How long you have been behind the wheel, and whether or not you have been involved in an accident previously)
The make and model of your vehicle. (Including how long your car has been on the road if you are purchasing a second-hand vehicle)
How long your car has been on the road.
How much excess you can pay.
Your age and occupation.
Where you live.
Where you keep or park your car.
If the car you are choosing typically has a high insurance fee, you might want to look into other options. However, before signing any insurance contract, you should make sure that you consider all of the options you have available to you to ensure that you are getting the best possible deal. For example, you could use price comparison sites such as MoneySupermarket to see what your options are.
Time to hit the road.
Once you've asked yourself the above questions, then you should have a clear idea in mind of exactly what car you are looking for and your budget. This will make the entire process much easier for everyone involved – saving you time, energy and money. This means that you can spend fewer hours walking around dealerships or scrolling online forums – and more time hitting the open road in your flashy new car!