Posted by admin at 16 June 2021, at 06 : 40 AM
Driving is one of the most rewarding skills that anyone can ever learn and will enhance your life in many ways. However, it's not uncommon for your love of driving to encounter a few bumps in the road from time to time. When this happens, it's crucial that you learn to get things back on track.
An increasing number of drivers feel a little jaded right now, partly as an indirect repercussion of the pandemic. Follow the tips below, though, and your smile behind the wheel will soon return.
Break The Monotony
It's very easy to fall out of love with driving when you only use your car for grocery shopping and commuting to work. When you fall into this trap, mental associations with driving and boring tasks will damage your enthusiasm.
There are several ways to mix things up to inject a little fun back into driving. Arranging a track day is one of the most exciting, and it can actually help your vehicle's engine and exhaust. Another option is to take a road trip to complete bucket list items.
Once you start to subconsciously link driving to having fun, positivity will be restored.
Find Alternative Ways To Love Driving
Driving your vehicle only takes up a percentage of your time around cars. By immersing yourself in the other automotive-related sources of joy, you will become a happier driver too. One example is to find a great driving video game.
Another option is to follow the 2021 Formula 1 World Championship and find ways to maximise your enjoyment. You could also combine driving with your other hobbies by becoming a content creator or making automotive artworks.
When you fall back in love with the other aspects of driving, it will influence your driving too.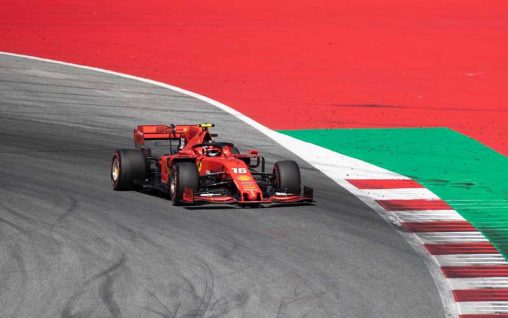 Fix Vehicle Faults
Finding love for your car is difficult when it doesn't look or perform as it should. Whether you're regularly breaking down or experiencing a bumpy ride, now is the time to invest in a few simple maintenance tasks.
Many of the simple jobs can be completed on a DIY basis, especially when you check out online video guides. This could include changing the tyres, changing the fluids, or fitting a new clutch pedal. The key is to tackle the tasks that are affecting your ride.
Similarly, correcting paint scratches can seriously boost your love of the vehicle.
Upgrade The Tech
Driving should be fun and convenient. Embracing the latest tech is one of the best ways to make it happen. Adding new features to your current vehicle is far more affordable than buying a new one. Moreover, it maintains familiarity with your car.
Most modern cars will have satellite navigation and Bluetooth speakers. However, adding Car Smart Parking Sensors can have a positive influence on your future driving habits. A new sounds system, in-car DVD player, or upholstery changes may also work.
A little personalisation goes a long way to restoring your love of the car. Embrace it.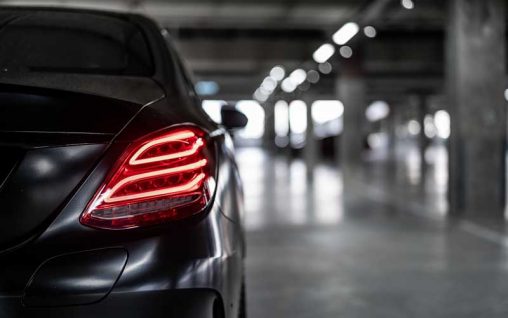 Get On Your Bike
While the majority of your attention will focus on the car, you should not ignore the potential of a bike. Motorbikes are cheaper than cars while also offering unique characteristics. So, they can often be added to your arsenal without any guilt.
From buying a motorbike to learning to ride it well, the fresh source of excitement will restore your love of the road. It also gives you another excuse for a road trip while treating yourself to bike leathers is fun too. A little retail therapy never hurt anyone.
The break from your car may additionally boost your love of the four-wheeled vehicle.
Reduce Your Driving Costs
Even if you love driving, you probably don't enjoy seeing vast sums of money leaving your bank account each month. While you shouldn't feel forced into downgrading and taking on a worse vehicle, there are several ways to cut financial waste.
The first is to check out MoneySupermarket Car Insurance quotes to see if you can save valuable funds. Alternatively, if you are thinking about getting a new vehicle, you can consider leasing. Green cars that are cheaper to run can also save funds in the long run.
When you have more money in your pocket, you'll have more love for driving.
Improve Your Skills
Passing your driving test was one of the most relieving moments in your life. And your initial thoughts were probably gratitude that you will never have to take a driving examination again. In reality, it might be the smartest thing you'll ever do.
A resit of your theory or practical driving exam won't appeal. However, an advanced defensive driving course can work wonders. It will make you more engaged with the road while also increasing your safety behind the wheel.
If nothing else, you'll feel far more confident as a driver.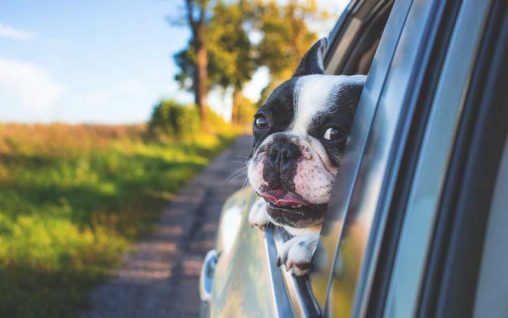 Find New Routes
As already mentioned, repeating the same journeys each day can get tedious. Mixing things up with alternative routes to your workplace can be great for your soul. Thanks to Google Maps, you can do this without facing large volumes of traffic.
As well as trying new routes, you could potentially cut out some of the journeys. Organising a carpool with other parents can be a great way to handle the school runs. Or taking urns to drive in with a colleague can be very useful.
Once again, boredom is your biggest threat. Try to avoid it at all costs.
The Final Word
Rediscovering your love of driving will feel like a major success story. But true success comes from maintaining the heightened joy. When you achieve this, your love of driving is set to last a lifetime.
Simple steps make all the difference. Keep the car clean. Maintain the air pressure. Clear the air vents regularly. And create a first aid kit in case of an emergency. It will deliver the peace of mind needed to enjoy life to the max.
You can fall back in love with driving as quickly as you felt out of love. You've got this.