Posted by admin at 25 November 2020, at 11 : 41 AM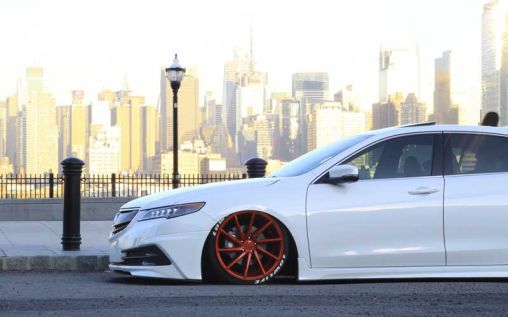 Car mods can be tempting – especially for those of us who grew up watching Fast and Furious movies and playing Need for Speed video games. However, unless you plan on getting involved in street racing (which is illegal in most parts of the world by the way), most stereotypical modifications are pretty impractical.
It's important to consider the practical benefits and the costs to determine whether tuning up your car has any merit. Below are just some of the big considerations to make.
Consider the purpose of the modification
Some modifications can improve the performance of your car and may have a benefit on fuel economy. These mods could have a positive impact on day-to-day driving making them worthwhile. This could include upgrading your tires, upgrading your brakes or even remapping your engine.
If you live somewhere rural you may also find that upgrades like new shock absorbers help with the bumpier roads or that adding a winch is useful for helping out other drivers.
If you're planning on taking part on track days there are also lots of upgrades you can make to improve the power and speed of your car such as lighter seats and a cold air intake kit. They may not benefit daily driving as much, but could be practical for your hobby (this guide at Not2Grand details a few of the best mods for such an occasion).
So what about the impractical modifications? These include adding giant spoilers, racing stripes, massive wheels or lowering the car to the point that it cannot mount a curb. These mods may make your car look better, but they'll likely have little benefits when it comes to performance and could devalue your car. Maybe aesthetic appeal is all you're after – in which case do ahead – but if you want to improve performance and maintain your car's value these are not the mods for you.
Make sure that the modifications are suitable for the car. It may not make sense to add fancy brakes to a small family car with regular tires. However, if you've got a performance car, adding some Ferodo brake pads could have a benefit. In other words, keep high performance modifications to performance cars.
Can you afford it?
Modifying a car can be expensive. Certain mods may pay off in the long run, making them a worthy investment. Others may also increase future costs such as a low ride kit – which could increase your insurance premiums in some countries and increase fuel consumption.
Know your budget and determine whether you can reasonably afford it. You may be able to save money on modifications by shopping for parts at sites such as Two Step Performance and adding these mods yourself. This could be ideal if you've bought a car as a project and have the space and tools to improve it – however, it may not be as worthwhile if you don't have the resources or expertise. When searching for a company to modify your vehicle for you, take your time to compare quotes. Avoid choosing the very cheapest company without checking out reviews first – you don't want to skimp out on a botch job from an unscrupulous mechanic.
When should you modify your car?
Ideally, you should choose a car that hasn't got too many miles on the clock to modify – and you should modify it as soon as you buy it. This gives you enough time to make the most of the modification. You don't want to be splashing out on mods on a car that's already well used – your mods won't look as good and you'll have less time to enjoy them.