Posted by admin at 3 December 2013, at 22 : 17 PM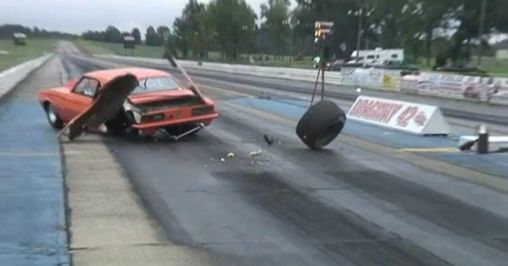 If you've got a Camaro, there are some features regardless of your car's age, make or model which have the potential to cause you a few problems. These nasty issues might rear their ugly heads sooner than other issues, so be wary of them from the start, as doing so could allow you to spot and fix them before they become dangerous or expensive.
1 – Hydraulic Clutch Actuation
Transmission is a term used commonly to describe a large portion of your car's operations, and one of those individual operations is hydraulic clutch actuation. This is a technical term to describe the mechanism your car uses to change gear. Some Camaros have difficulty with soft clutch engagement, and when changing gear many cars will find themselves with clutch fluid viscosity breakdown which is caused by the heat of changing gear. The solution to this is to bleed the system frequently, and make sure that you're replacing the fluid with as high-quality clutch fluid as you can afford.
2 – Valve-to-Piston Contact
Your Camaro's engine is a super machine composed of hundreds of individual parts which are assembled together to create the racing machine you're accustomed to. However, if you've got a larger Camaro, you might end up in a situation where your valve and piston can come into contact when there's too much advance, and this can be detrimental to your performance. The best way to avoid this is to increase intake centreline by 2 degrees forever 4-degree duration increase.
3 – Driveshaft Issues (over 5,000 rpm)
In a number of Camaros, the standard two-piece driveshaft is surprisingly strong and robust. This is because any 9-second Camaro uses a shorter two-piece shaft. However, any driveshaft with a slider is untenable over 5,000 rpm. Therefore, you should get a CV joint to prevent any long-term damage to your car's suspension. Letting this problem go could result in larger issues with your car like damaged gas struts, so if you do notice any issues related to this, source new struts immediately, and then replace your driveshaft with something more suitable.
Your Camaro might be your pride and joy, but it's not infallible, so ensure that you keep an eye out for any of these problems. These are only the tip of the iceberg, obviously, so read up on the range of issues that can plague your car to make sure you're fully prepared.