Posted by admin at 3 October 2013, at 17 : 27 PM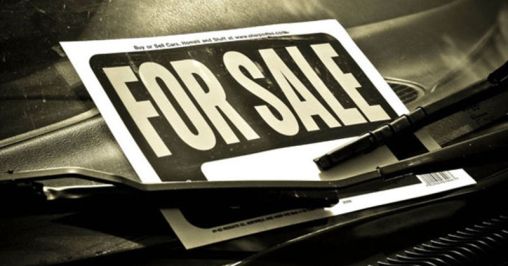 Cars provide a vital form of personal transport that millions of people would be lost without. But sometimes owning a car can stop making sense and it can just be costing you money without you seeing any benefit from it. Here are some of the main times when you might begin to think that you should get some Car Lolly.
Not using it enough
With the amount of times that cars are advertised on TV, radio and in magazines you'd be forgiven for thinking that we can not live without them in our lives. You have one sitting on your driveway looking pretty, but you walk past it everyday on the way to and from work as you get the train and you begin to wonder if it is just an expensive ornament. The fact is that if you commute to work, live in a city or simply have good transport amenities on your doorstep then there is hardly any need for having a car at all, so perhaps offloading it for a cash boost could be more useful?
Change of lifestyle
Life can take us by surprise sometimes and circumstances can change rapidly making how we lived just a short while ago is no longer applicable. One of these life-changing moments is starting a family, which changes all the priorities especially in your choice of car. Suddenly a stylish convertible or Supermini is not ideal and upgrading to a more practical car is in order. Then again you may be no longer earning as much money and downgrading your car can be away of cutting costs and giving your bank balance the boost of a cash injection.
Running costs are too high
There are so many things to consider in car ownership that bump up the running costs of owning one up through the roof. To keep a car on the road you have to tax and insure it each year without fail and that's before you can actually get in and drive it and before you actually consider the running costs of it. There is then ensuring it remains full-functioning with regular servicing and MOT costs and that is without even considering how much it costs to repair if something goes wrong. When you seriously consider the amount of things we lay out regularly and a car can take up a large chunk of the monthly budget. If you think that this money could be spent more wisely each month then you might have come to the point when selling is your best option.