Posted by admin at 13 May 2020, at 10 : 36 AM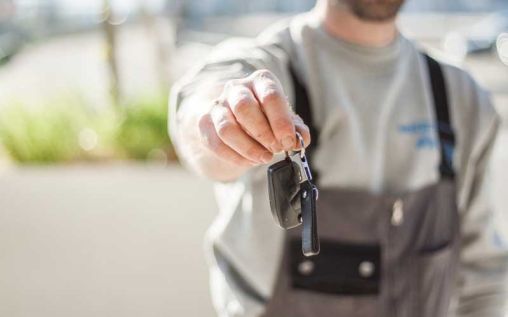 When buying a new car, it can be something that you want to take seriously because there's really nothing worse than spending a lot of money on something that doesn't perform well. We're all different as drivers, and so we all prefer something different when it comes to driving. With that being said, here are some tips for buying a new car.
Consider What You Had Before
What car did you have before or do you have currently? This can give you a good indication of what you like when it comes to a car and what you're comfortable with. There are times where you might have to consider what to do after a car accident, in terms of picking out something that is going to make you feel safer. So even though the car you had before or currently have worked for you, there might be certain features or changes you would make for the new car. Perhaps you want something that has a few more technical features that will make the car perform better for you. Or maybe you want to switch up the type of fuel that's used or the style of driving whether that be manual or automatic. Take into consideration what you had before but don't forget that things might change and you may need something that adapts to your own growth or that of your household, for example.
What's Your Budget?
A budget is definitely important when buying a car because you can likely find one for a cheaper amount, but for the most part, they can be expensive to buy. With that being said, if you're purchasing a car with your partner, then you both need to be on the same page about how much you can afford and what type of payment you'll be looking at. Whether that's paying for the car in a lump sum or choosing the option of a payment plan to help keep hold of your savings. It's really up to you and what you prefer when it comes to the expense of buying a car.
Have A List Of Needs
Your list of needs when it comes to buying a new car is different from your list of wants. Your wants should be a secondary list that you go through after you've checked off everything that you need. After all, you want a car that can do everything you need as a driver. Whether it's simply getting your family from A to B or helping you park better with rear-end cameras.
Take It For A Test Drive Or Two
And finally, do not purchase a car until you've taken it for a test drive. This is particularly so for any used cars as they might perform differently than the seller explained. You also need to give any car a test drive because your decision can't be based on simply looking at it.
Buying a new car is a process that you shouldn't rush. Take your time and find what you need!