Posted by admin at 19 June 2013, at 13 : 11 PM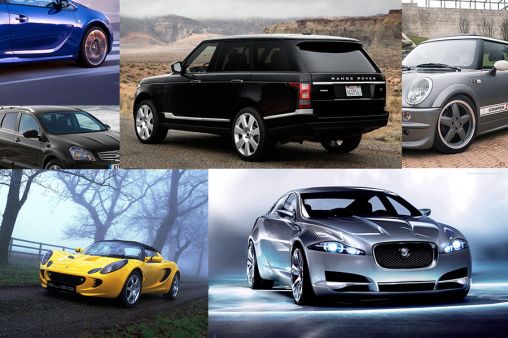 Britain has an immensely proud heritage of world-class manufacturing over the years having been the hub of the industrial age. One of the key areas of this prowess is within the motoring industry with Britain being the home of many world-beating vehicles. However, if you are looking for a second hand car still put together on British shores then here are just a few of your options:
Luxury cars
Wouldn't it be nice to know that when you are spending a large chunk of money on a prestige car that it was going to keep people in work in the UK? Well you can with the following makes and models:
• Jaguar – The latest additional to Jaguar's crop – the F-Type – is a stunning looking roadster and every single one was built in Coventry. If you want luxury used cars in Coventry that are a tad more practical you could plump of an XF or XJ which are class leading saloons in every way.
• Range Rover – Luxury does not come any better than a Range Rover that is now powering away from the competition in the high-end SUV market. They may be owned by a company in India, but the Sport still rolls out of a factory in Solihull in Birmingham and the Evoque from Liverpool.
• Lotus Elise – If practicality is out of the window then a Lotus Elise is one of the smartest handling sports cars you will find, but it's not the most comfortable or spacious, but when you put it together on a track or country road you won't be disappointed in your purchase. And it's all made in Norfolk.
Everyday motors
If your budget is slightly more modest then there is a range of top quality smaller and more affordable used cars that you can trust so you should check out these following British-made motors:
• Vauxhall Astra – Manufactured in Ellesmere Port, Cheshire, the Astra is a regular amongst the top ten selling cars year on year due to its quality throughout, sharp looks and affordable price tag.
• Mini – It is a fantastic thing that the iconic Mini is still being built on British shores in Oxford. It may not be quite as cute as it was, but it is still a great handling and fun car to drive.
• Nissan Qashqai – If ordinary is not your thing than an innovative Qashqai is a blend of family hatch and SUV with funky looks to turn heads everywhere you go as soon as it leaves its home in Sunderland.
It is good news that you can still buy British in the Motor Industry, but you do have to search it out.